Tennis players are often seen carrying a big backpack. So, what are the things they carry in the bag? Well, many players like you are in a fix regarding this matter. In this article, you will get a clearer picture of what to keep in your tennis bag.
You know, good preparation helps you keep your full focus on your job. Right? It doesn't matter whether you are an amateur or professional tennis player, there are some things that you must carry with you. That's why we need a bag.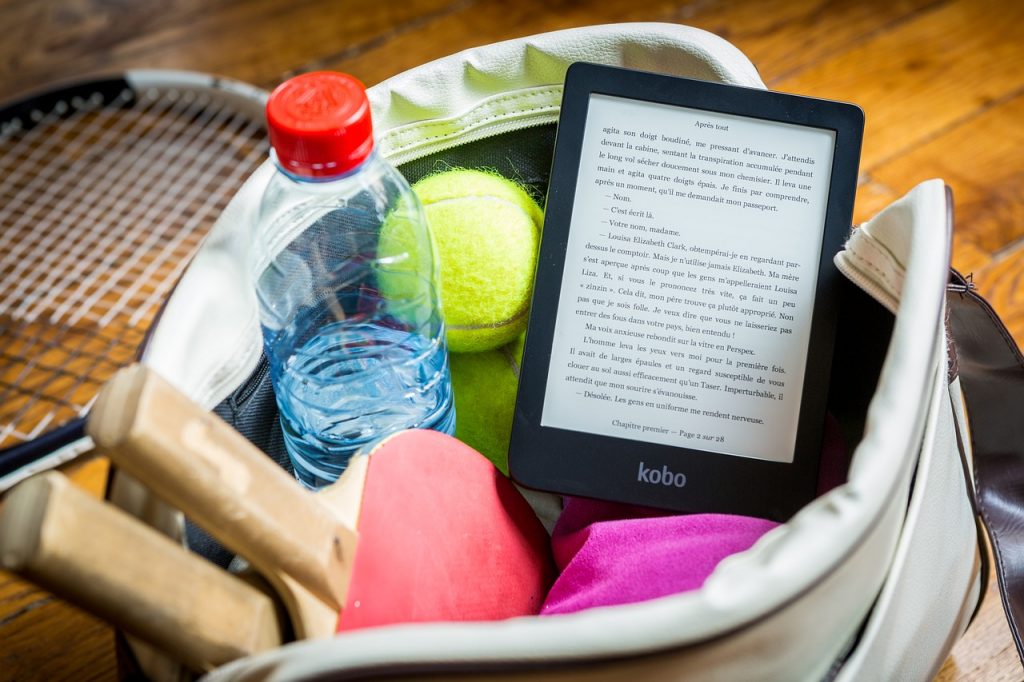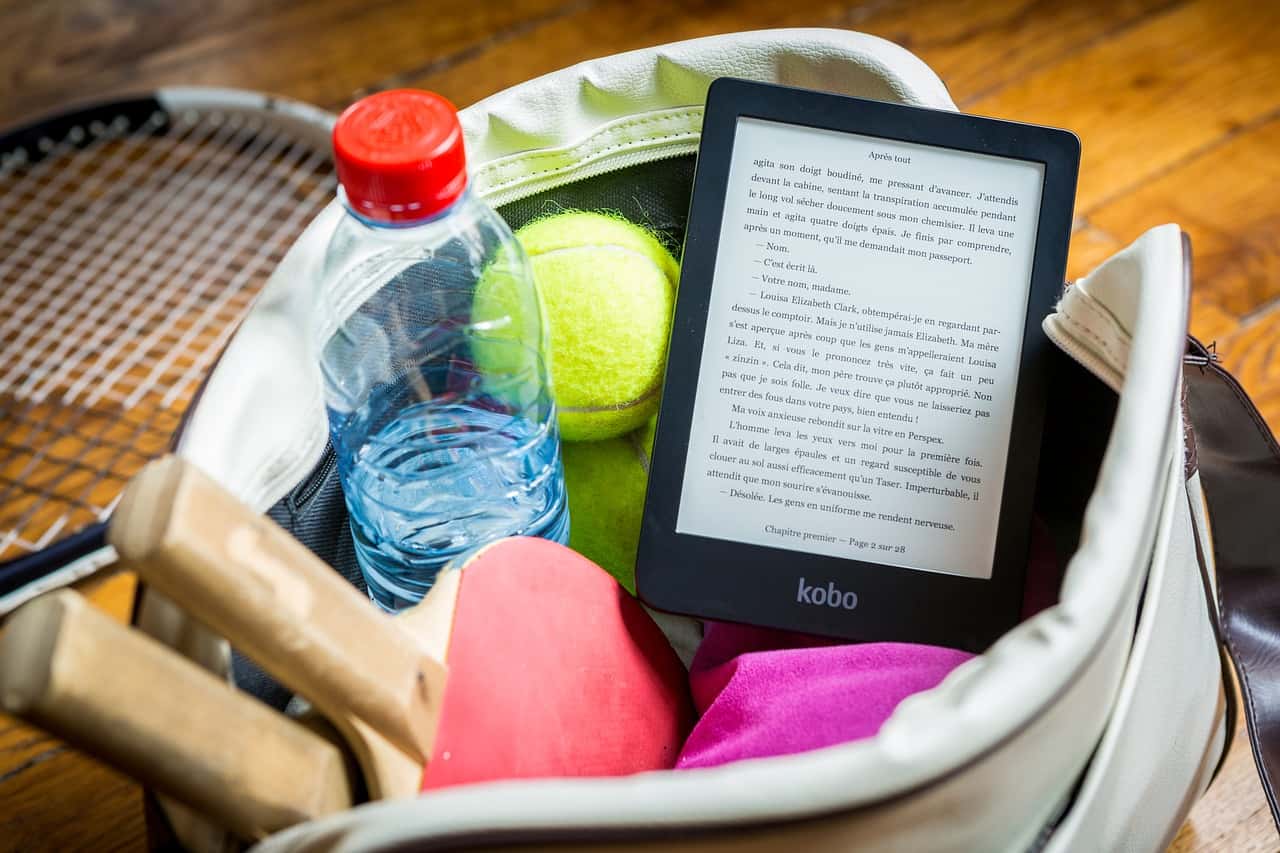 So, what should you have in your tennis bag? Well, on the tennis court, players come carrying some types of essential things such as a racket, a plain towel, or a water bottle.
Apart from these, there are many other vital items that you should have in your bag all the time.
In this write-up, we have made a checklist of the five most essential tennis gears you need to keep in your tennis bag.
So, without further ado, let's get started!!!
6 Essential Items to Keep in Your Tennis Bag
Check out these five essential things to avoid last-minute troubles due to the lacking of preparation:
1. Tennis Racquets
The most important thing you need to carry in your tennis bag is the tennis racquets. Everyone's racquets are different, and some players carry different types of frames with them. Though you see most tournament players bring almost 5-8 racquets in their bag, a newbie only needs 1 or 2 of them.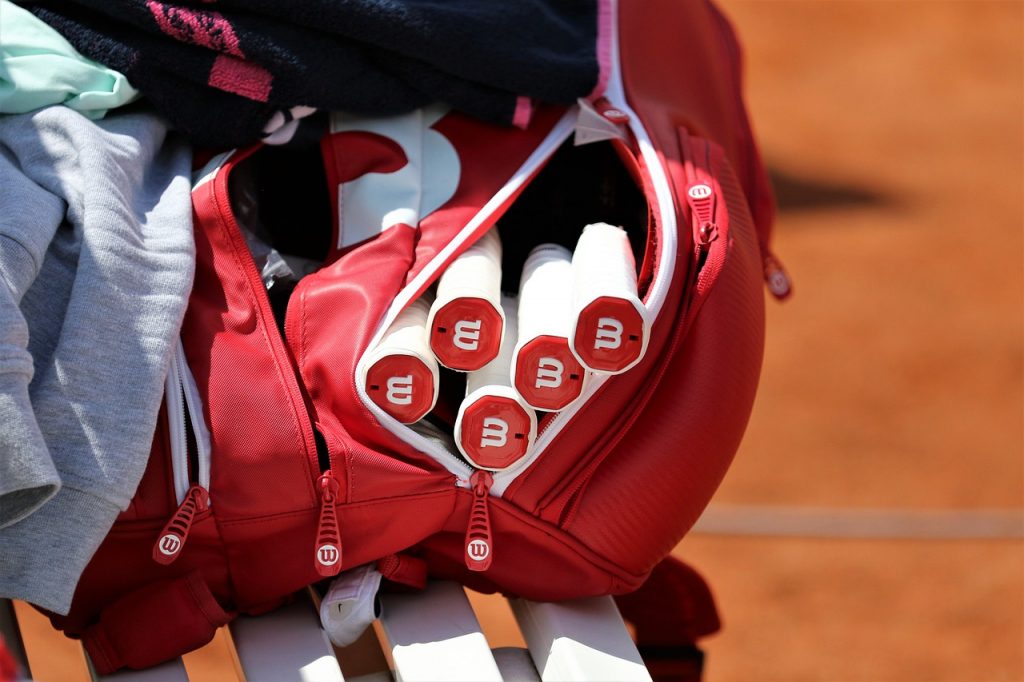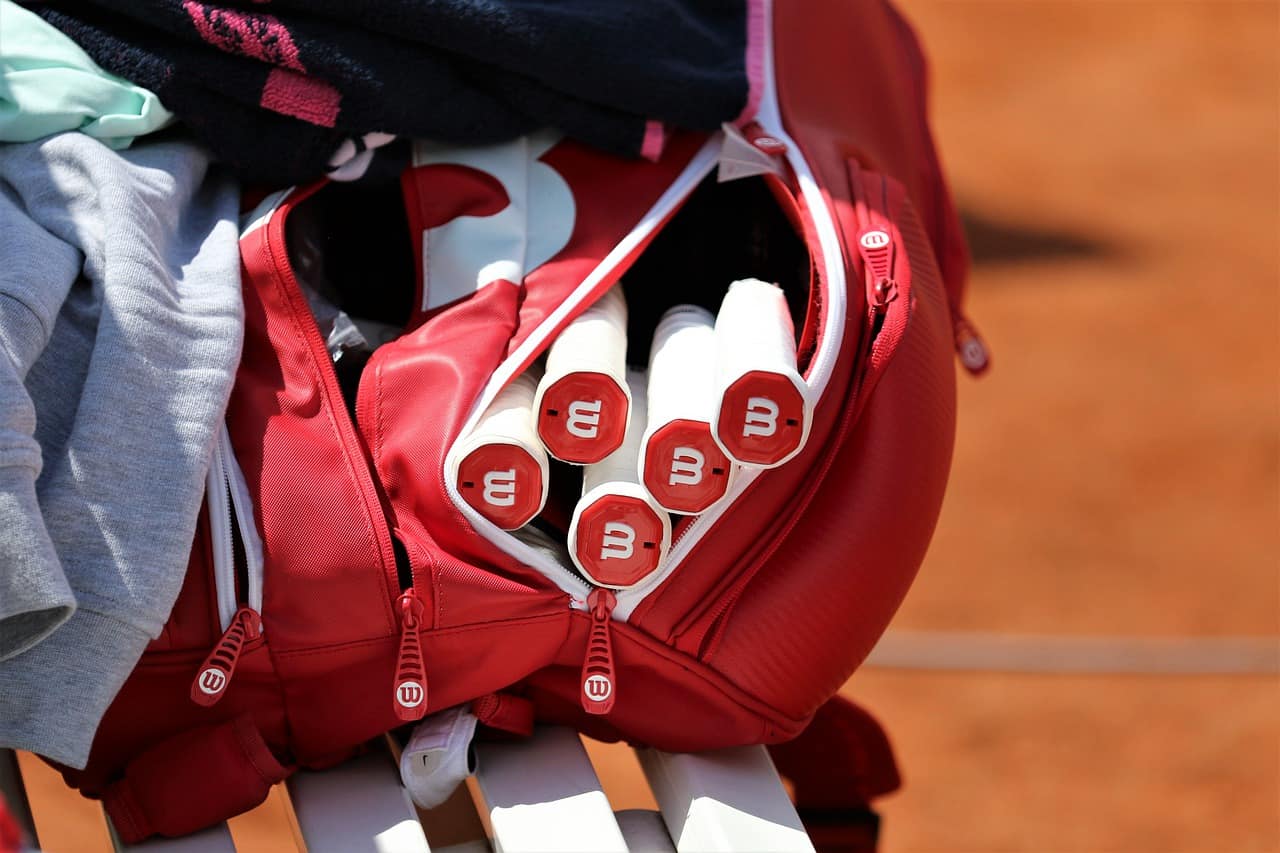 It's pretty wise of you to keep some extra frames for backup since your racquets can suddenly break down at any time. Make sure to keep your racquets in the main insulated compartments of your bag for their protection. It will keep the sun away from the racquet, and you will always find your racquet ready for the gameplay.
2. Tennis Balls
Tennis balls are obvious, aren't they? But, here we are talking about fresh and unopened tennis balls. You are always all set to start your play only when you have a fresh can of tennis balls in your bag. It doesn't matter if you often enjoy some hits with your friends, you still need to use new balls.
For both the professional or new tennis player, keeping a can of tennis balls in the bag is a must. The ball types depend on different situations like the playing surface, player's experience, and such other aspects.
So, it's crucial to keep some extra fresh balls in your bag. Don't throw away the old tennis balls. Check out the things you can do with old tennis balls.
3. Towels
Are you a heavy sweater? If yes, then another essential item to carry is a towel.
They come in different sizes and materials to meet your needs. Some smaller and cotton made towels absorb sweat from your body with ease. In contrast, some high-performance towels cool down your body and keep your hands dry.
The towels can also be used to provide you shade apart from eradicating the sweat. Also, make sure to carry ordinary cotton towels wiping your grip, face, and hands while you play.
4. Water Bottle
Another key to secure your top performance on the court is staying hydrated all the time. It doesn't matter how the temperature is, you should always carry a sports water bottle or drink. This drink will mainly keep you hydrated so you won't pass out on the court during a match.
If you are a regular viewer of tennis on TV, you will notice that professional players carry two water bottles on hand during changeovers.
One of the bottles includes water, while the other contains a custom-made electrolyte-rich drink. It is important to recover your lost minerals, particularly sodium, potassium, magnesium, and calcium, right away. The drink provides you all of these.
5. Electrolyte Tablets
Aside from this, you can have some electrolyte tablets in your bag. These tablets come in a variety of flavors and formulas depending on different kinds of efforts. They usually consist of clean ingredients and also carry sugar.
Electrolyte tablets are pretty easy to use. Simply peel off the plastic from above and then put them in the water.
The quantity of drinking water will vary from person to person during play. But, consuming at least 24 ounces of water is crucial for everyone. Choose the water bottles that can stay cool or hot for long hours. If it's scorching outside, you may consider carrying a cooler for the drinks.
Novak Djokovic takes calcium and magnesium from raw dates instead of the traditional banana. Sounds interesting!!!
6. Sunscreen, Hat, and Wristbands
Sunscreen is a must-have item to keep in your tennis bag. Particularly when you are playing outside in extreme temperatures for a long time. Select a spray-type sunscreen and apply it 45 minutes before appearing on the court.
Always try to avoid using greasy products as they will create trouble to grip your racquet. Also, keep the sunscreen on hand to re-apply it every hour.
You should also carry other items in your bag like a hat or visor, wristbands, and headbands to ensure safety and comfort. You may also consider adding a lip balm or vaseline to the list to keep your lips moisturized during the play.
Conclusion:
Well, there you have it. From my perspective, these are some "must-haves" items for your tennis bag. Although we only mentioned the five most essential tennis gears, you can carry many other things for convenience. So, stock up these gears right away for your next gameplay.
And what do you think you should have in a tennis bag besides the above ones? Let us know in the comment box below!